KKE: Do not extradite the Turkish journalist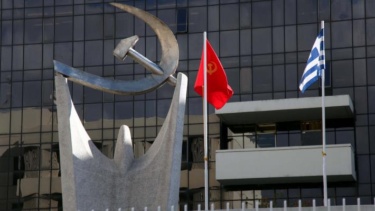 KKE parliament representative, Thanasis Pafilis, made a phone call to the Minister of Justice, Stavros Kontonis, on Saturday 2nd of June demanding that the Turkish journalist, Turgut Kaya, not be extradited to Turkish authorities. The Minister of Justice replied that the request will be positively considered.
We should note that after the decision of the Supreme Court in favor of extraditing Kaya, the Minister of Justice had the final word on his fate. The applicant for political asylum in Greece, journalist and historian by profession, has begun a hunger strike demanding to be released. In Turkey he was severely tortured by Turkish authorities and had spent years in solitary confinement (6 years in cell type "F") because of his political convictions.
· The EEDYE and the Greek Committee for International Democratic Solidarity (EEDDA) express their support and solidarity towards Turgut Kaya and demand that Minister of Justice immediately exercise his statutory jurisdiction so that the Supreme Court's decision on Kaya's extradition to Turkey not be implemented, due to impending torture and the risks to his very life.
7.06.2018